Healthy Working Forests Are Essential to Jobs and Washington's Economy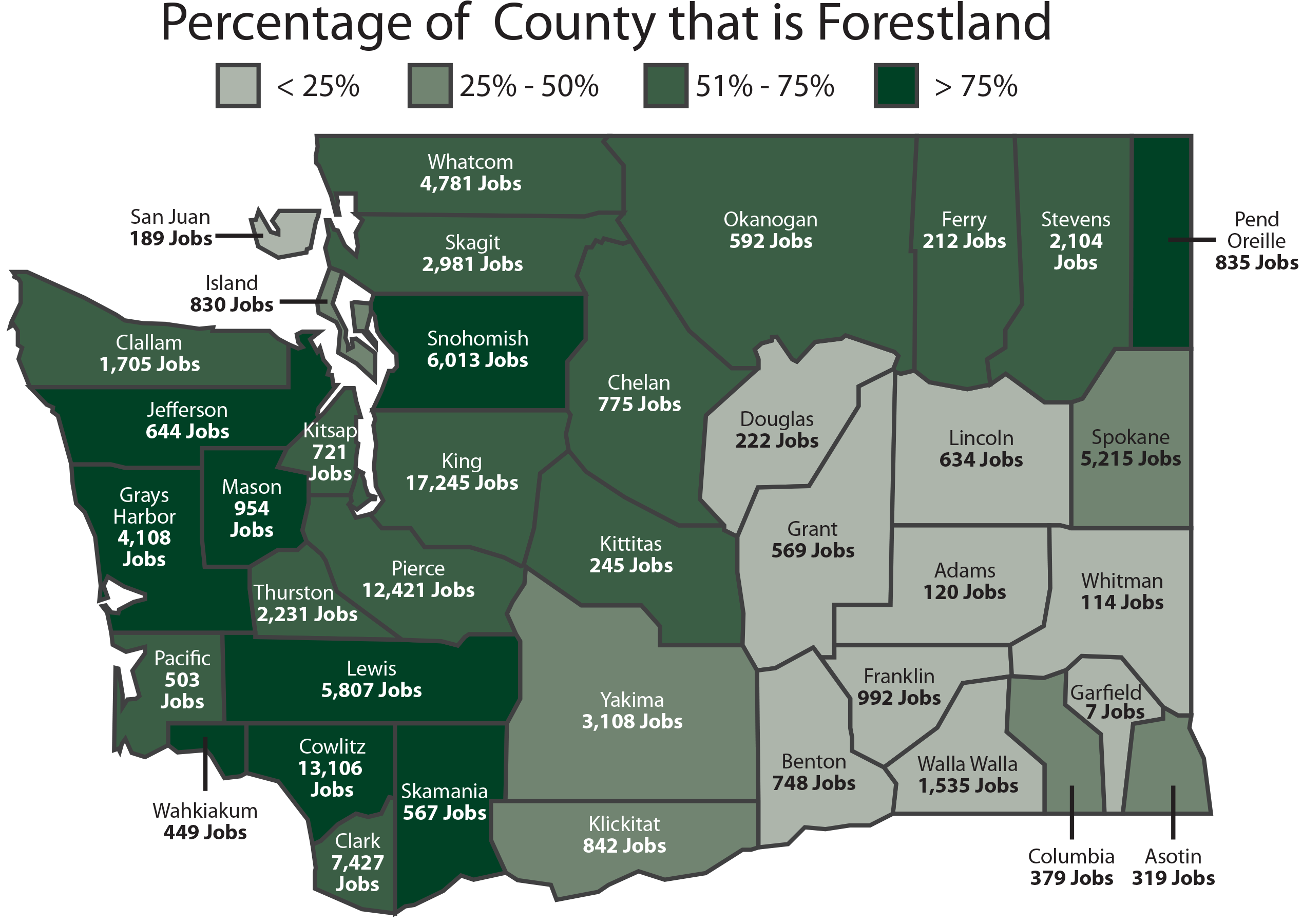 Working forests form the foundation of the timber industry that supports nearly 106,000 workers and generates $5.2 billion in wages annually. Learn more about working forests.
Our working forests sustain the 3rd largest manufacturing industry in Washington.
Thousands of people rely on working forests. When industries go through inevitable down cycles, the forest is still growing, and the work of planting, harvesting and producing wood products becomes even more important.
We support active, sustainable forestry to promote revenues, taxes, jobs and produce renewable wood products for society. These activities take place across Washington state, making it vital for us to promote the value of working forests in our communities. Join us in supporting working forests.
---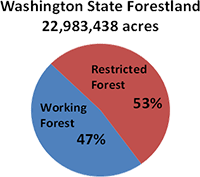 Click on the map to find out the economic impact of working forests in your county.